Braeburn Garden Estate School (BGES) would like to extend a very warm welcome to you as prospective students and parents. Our leafy 30 acre site boasts excellent facilities and its location, away from the city centre, offers the tranquillity and space to really enjoy learning and school life.
BGES is an International, co-educational school educating students between 2 and 18 years old with the option of weekly boarding. We have full CIS accreditation status, we are an IB World School and a COBIS member school.
BGES students come from over 80 different Countries and we teach them to respect each other and to show an interest in the opinions and beliefs of others.  Opportunities are created for students to celebrate these differences in cultures and backgrounds as part of the curriculum and through school events.
Our holistic approach to education places an equal emphasis on academics, sport, music, drama and the arts. This rich and varied curricula compliments and extends the students learning experiences and provides them with the skills they need to succeed in world beyond the school.
We adopt the British National Curriculum through Years Nursery to year 11, whilst in Years 12 and 13 students study the International Baccalaureate Diploma & Career Related Programmes.
Small class sizes, high teacher to pupil ratios and differentiated teaching practices, all work to ensure that each and every child is closely monitored and able to reach their full potential.  We encourage our children to be open to new opportunities, to work hard and strive to excel, both within and beyond the classroom.
BGES have a special needs department to help educate students with certain learning and physical needs, these are considered on a case-by-case basis.
We aim to provide a stimulating, safe environment where students feel happy and excited about coming to school, where they can enjoy a wholesome, fulfilling education that prepares them for all walks of life.
It would be our pleasure to meet you and show you around our school.
United Nations Global Compact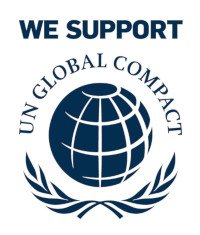 United Nations Global Compact is strategic policy initiative for businesses that are committed to aligning their operations and strategies with ten universally accepted principles in the areas of human rights, labour, environment and anti-corruption, and take actions that advance societal goals. The UN Global Compact works toward the vision of a sustainable and inclusive global economy which delivers lasting benefits to people, communities, and markets.
Visit United Nations Global Compact website
View Braeburn Schools Letter of Commitment and Communication On Engagement Report